1. How dangerous is obesity to children's health?
One of mothers' mistakes is that they like their children to grow up fast and healthy without knowing all the harmful effects of obesity on children. Meanwhile, obese children can increase the risk of high blood pressure 3 times, increase the risk of coronary heart disease 2 times, and atherosclerosis 7 times higher than children of average weight. In addition, overweight children are also at risk of early puberty, inhibiting height growth.
In addition, obesity also causes many health consequences such as slower children, poor reflexes, easy sleepiness, fatigue. There may be difficulty breathing sleep apnea, which is life-threatening. Children who are a little older will have guilt, low self-confidence, and depression due to being teased. Over the long term, obesity can increase the risk of chronic diseases.
Even now, there is firm evidence that obesity is a risk factor for severe COVID-19 illness and death in both adults and children.
Dear doctor, my 4-year-old granddaughter is 102cm tall and weighs 22kg, is she obese? Should I stop giving my baby milk? Minh Thuy (District 2)
To assess whether a child is overweight or obese and to what extent, parents cannot rely solely on external observations. Still, parents need to rely on researched scientific bases, namely applying. The most commonly recommended by the World Health Organization based on BMI.
How to calculate BMI: BMI = Weight/ [(Height)2]
(In which, height is in "m" and weight is in "kg")
However, the BMI of children differs from that of adults. Each child at various age milestones, different sexes will have a different BMI rating scale. Specifically, parents refer to 4 WHO BMI measurement tables compiled by CarePlus below to assess the child's developmental status (overweight/obese/normal/malnourished)
For children aged 0-5 years:
Based on weight/length or height for age and gender (see table)
Children are overweight when BMI ranges from> +2 SD (on the red line) and + 3 SD.
Children are obese when BMI > + 3 SD (on the black line)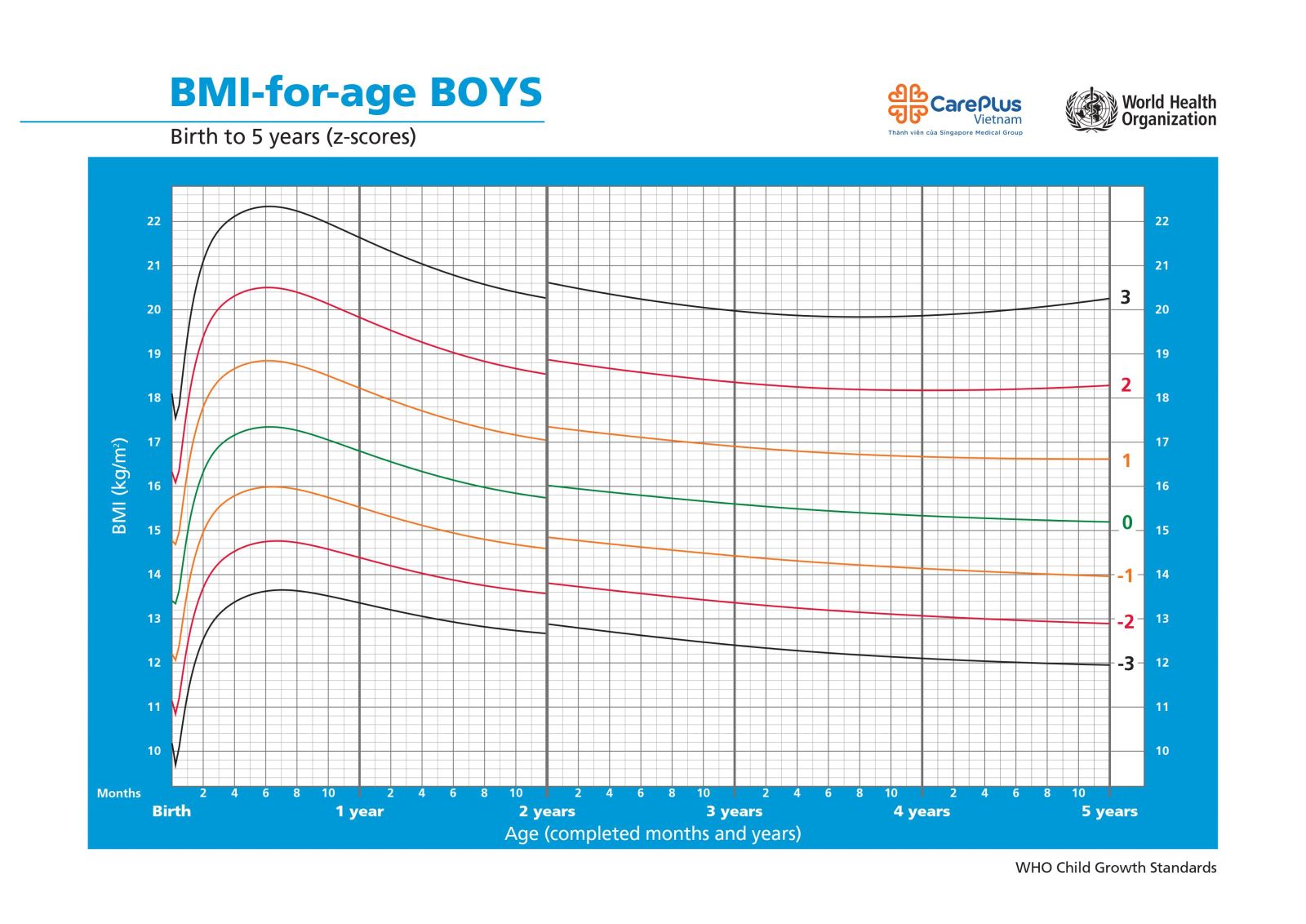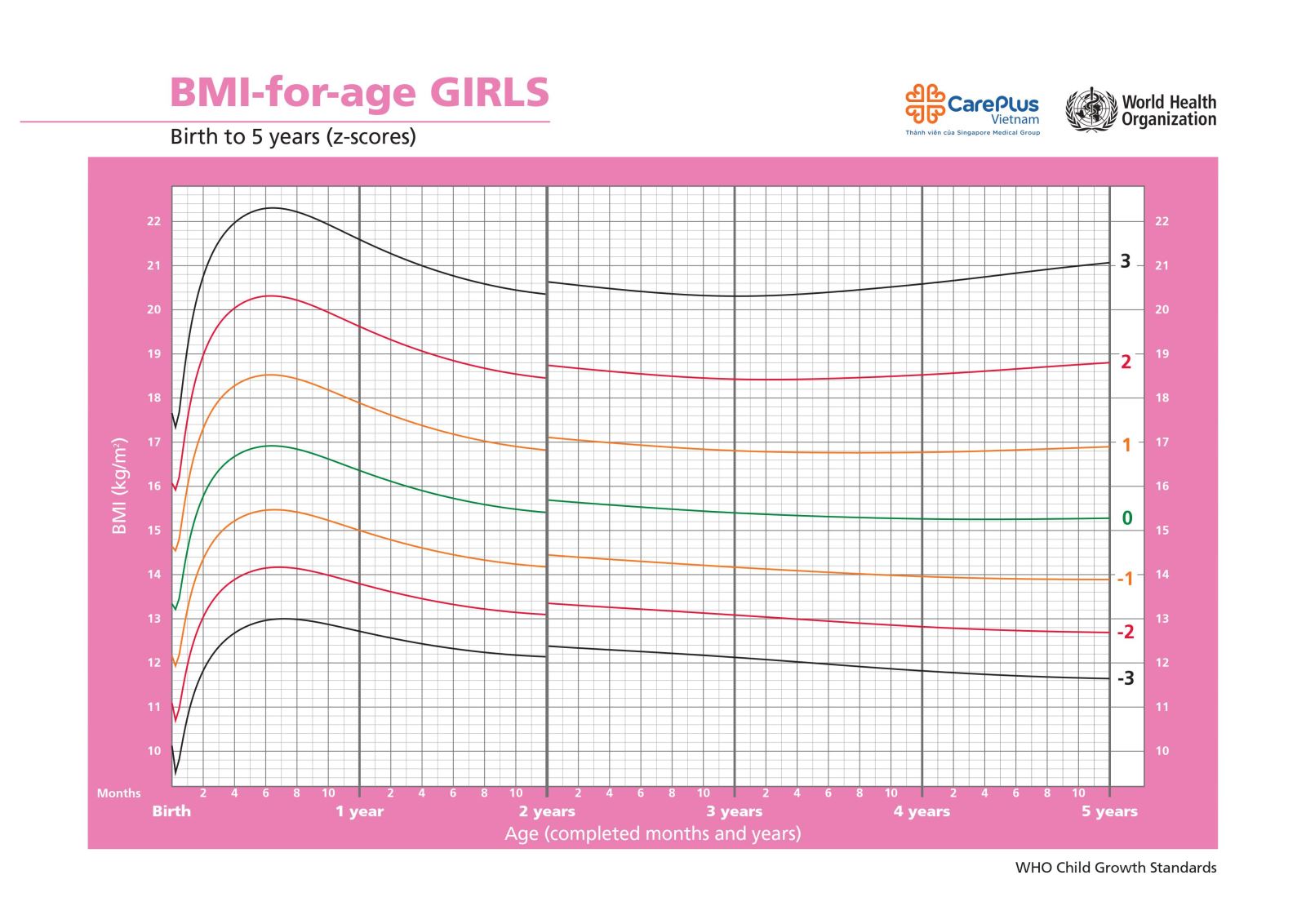 For children 5-19 years old:
Based on body mass index (BMI) for age (calculate BMI and then look up the table by age and gender)
Children are overweight when BMI ranges from> +1 SD (on the yellow line) and +2SD.
Children are obese when BMI > +2SD (on the red line)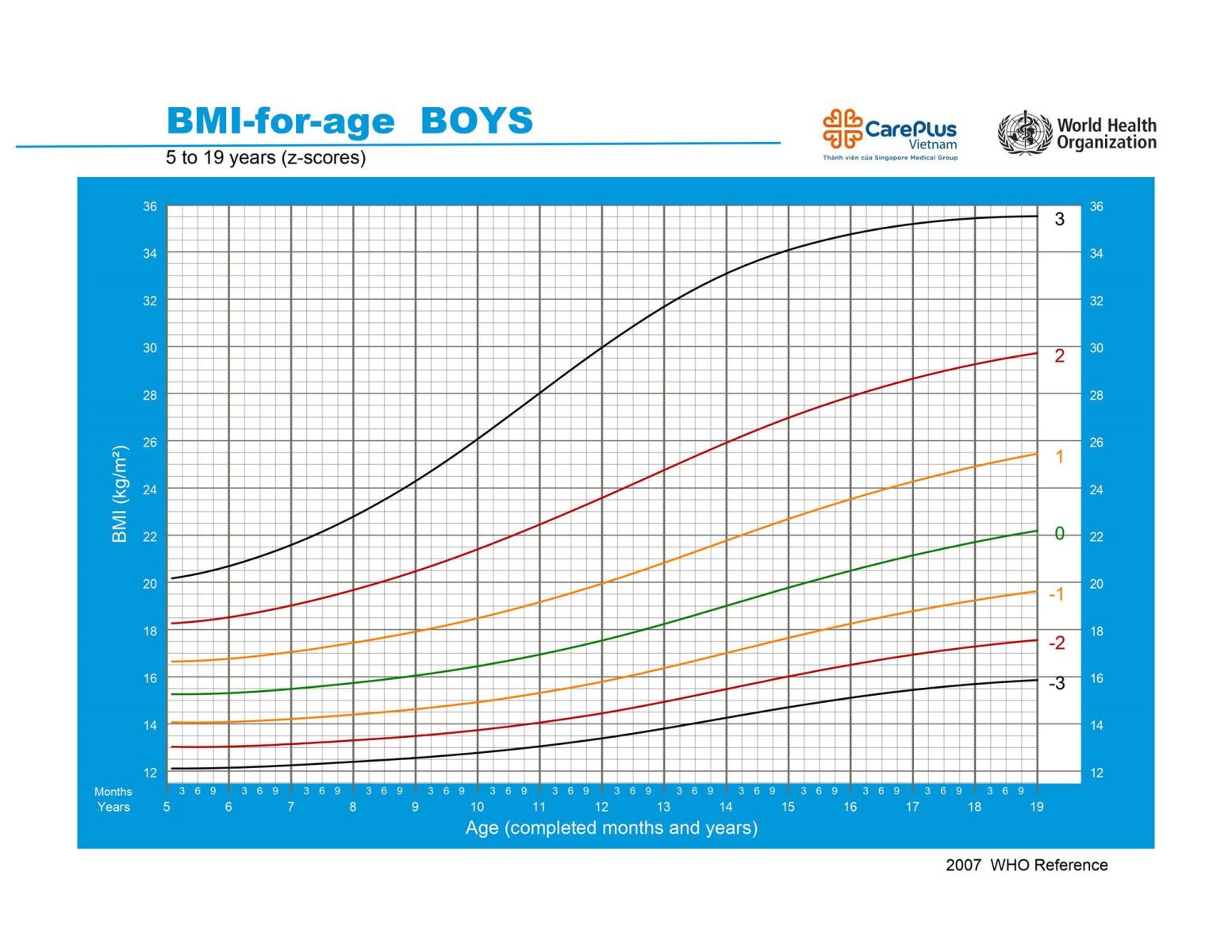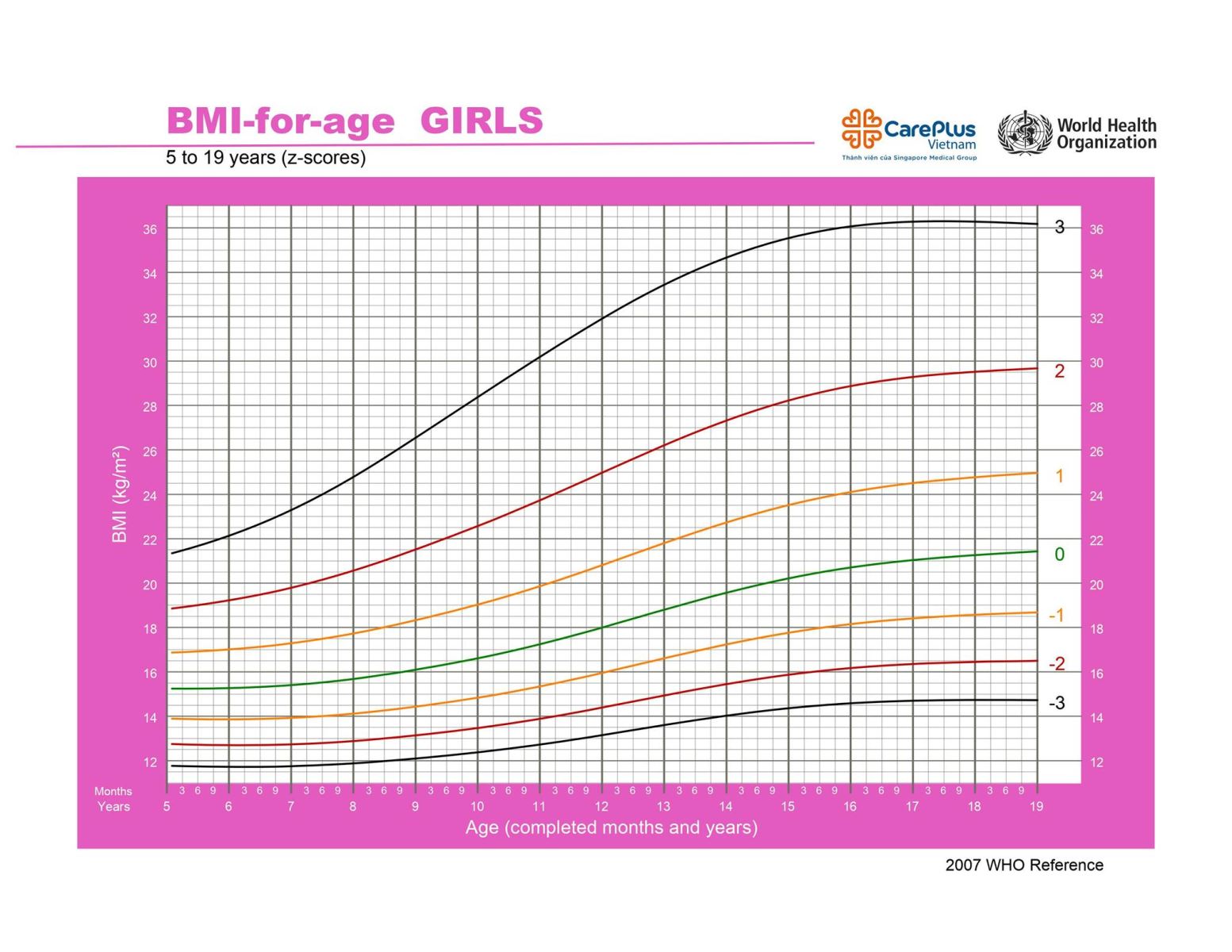 According to the above calculation, the baby's BMI is 21.1; compared with the BMI table for girls aged 0-5, the baby is obese. Therefore, the mother needs to take her baby to a nutritionist for specific advice. It is necessary to adjust the diet, to help the child not gain weight again or gain slowly but still ensure good height growth for his age. Should reduce the amount of starch, reduce fatty and sweet foods. Eat more vegetables/tubes, less sweet fruits (cassava, plum, watermelon, dragon fruit). Choose lean meat and fish. Still give milk to children, choose milk for overweight children or unsweetened, skimmed milk.
Eat slowly, chew thoroughly, do not force children to overeat, do not snack, do not eat after 8 pm. Let your baby exercise a lot, run and jump outdoors.
2. Do obese children need to stop drinking milk?
Overweight and obese children do not need to stop drinking milk because children still need to get enough nutrients, especially calcium and phosphorus, to develop bones and teeth. Unlike adults, overweight and obese children still need to grow in height, so improper diet can cause children to stop or slow down growth. For overweight and obese children, choose fat-free and sugar-free milk.
To prevent overweight and obesity for children, they should not drink too sweet milk for normal children. Let's teach children the habit of eating less sweet from the sugar.
3. What should parents do when their children are overweight or obese?
First, parents should take the child to a specialist nutritionist so that the doctor can assess the child's condition and overweight and obesity. The doctor will determine the cause and evaluate the diet by 24h recall method (temporarily understanding the method of recording the foods the baby has consumed within 24 hours - including main meals and snacks). In most cases, the nutritionist will assign the baby to perform more laboratory techniques and tests, including abdominal ultrasound, blood sugar test (fasting blood glucose), functional test, liver, blood fat test, blood count, ferritin, to assess the impact of obesity on the function of other parts of the body.
Based on the above information, the doctor will develop a roadmap and advise parents on treatment measures for each child.
The treatment of obesity in children requires gentle but persistent and close coordination between the family, the doctor, and even the child himself (usually from the age of 3, the child has become more aware of himself, so he can guide children to cooperate).
Because the child's body is growing, the treatment of obesity in children does not pose a weight loss problem, but the main goal is to reduce the rate of weight gain or avoid extra weight gain in the child and still ensure the weight gain height for age. Combining the change of an age-appropriate diet with increased physical activity is necessary.
Note Do not arbitrarily use anti-fat drugs without a doctor's prescription.
4. Where is the best place to check obesity for children in Ho Chi Minh City? Ho Chi Minh City?
Overweight and obesity are cosmetic problems, but fat children are at risk of facing many more severe health problems than other children of average age. Therefore, parents should not underestimate and hesitate to take their children to the doctor to avoid unfortunate consequences.
CarePlus international clinic system is 100% invested from Singapore, a member of Singapore Medical Group. In particular, many parents highly appreciated and chose the Pediatric Department of CarePlus. Besides a general pediatric examination, vaccination services, diagnostic imaging - testing. Pediatrics CarePlus also provides nutritional assessment and counseling services according to age and body condition.
Advantages of the examination package:
We were examined directly and consulted by leading doctors in the field.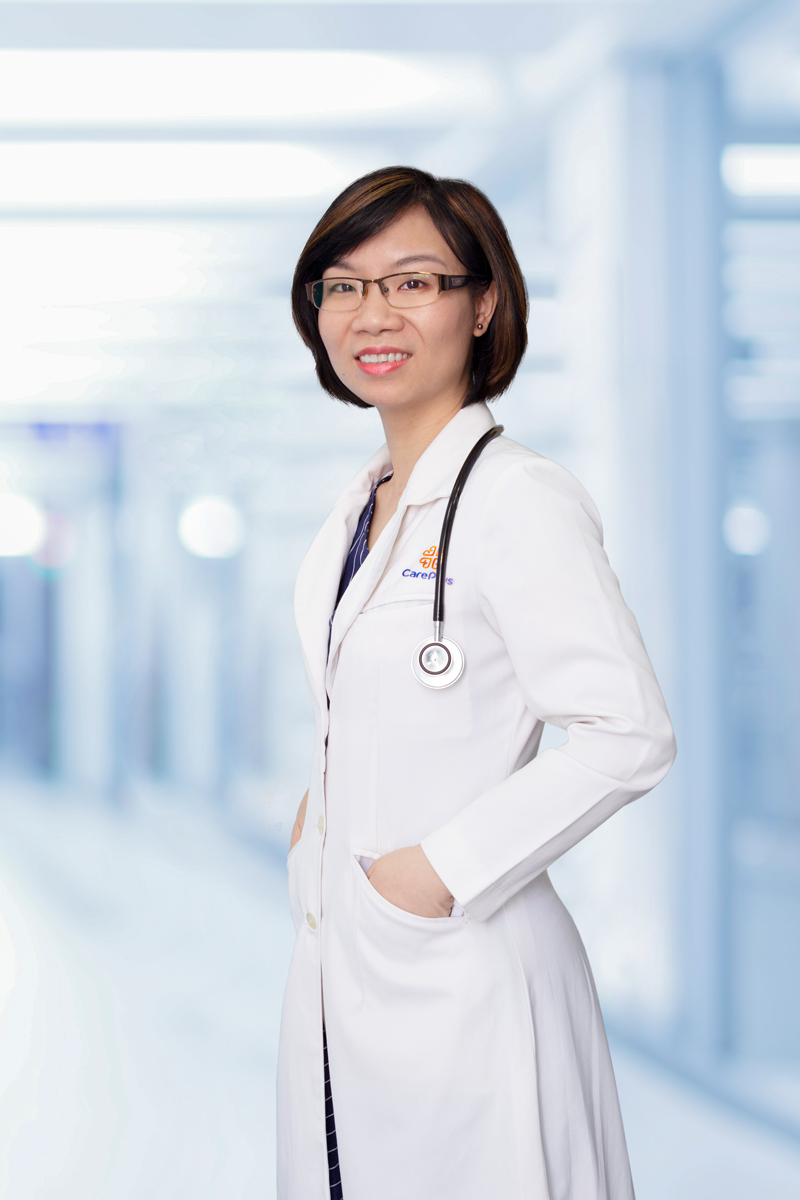 Dr. Le Thi Kim Dung - Over 10 years of experience working at Children's Hospital 1 and University Hospital of Medicine and Pharmacy, specializing in pediatric nutrition examination and consulting, Nutrition training certificate in Israel.
Experience 24h Recall - Exclusive diet assessment method at CarePlus
24h Recall is an intensive method developed by CarePlus doctors and applied only at all CarePlus Clinics Vietnam clinics. With this method, the defects in the baby's diet will be depicted, finding the right cause for the nutritional problems.
24h Recall helps parents design a more scientific diet for their baby
-
List of nutrition checkup packages for children at CarePlus
There are many causes of overweight and obesity in children. Therefore, parents should find out the reason to have a suitable remedy. Contact CarePlus today for more advice on the causes of overweight and obesity in children and to schedule an appointment.
Fanpage/Zalo: CarePlus Clinic Vietnam

Website: www.careplusvn.com

Hotline: 1800 6116

Email: info@careplusvn.com
From December 15, 2021 to January 25, 2022, all packages for children and adults, including obesity screening and malnutrition screening packages for children 15% OFF each package and 20% OFF when you buy 2 packs or more. In particular, CarePlus offers many gratitude gifts to all customers at the end of the year. See the complete list of health care packages here.
CAREPLUS INTERNATIONAL CLINIC SYSTEM
Member of Singapore Medical Group
Branch 1: Savico Building, 66-68 Nam Ky Khoi Nghia, Nguyen Thai Binh Ward, District 1, Ho Chi Minh City

Branch 2: 2nd Floor Crescent Plaza, 105 Ton Dat Tien, Tan Phu Ward, District 7, Ho Chi Minh City

Branch 3: 105 Tan Hai, Ward 13, Tan Binh District, Ho Chi Minh City