Urogynae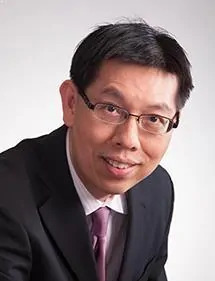 Specialty: Obstetrics & Gynaecology
Pelvic Floor Medicine & Surgery

Urogynecology

Vaginal & Endoscopic Surgery

Robot-Assisted Pelvic Surgery

Vaginal Laser Therapy
Languages Spoken: English, Mandarin
BIOGRAPHY
Dr James Lee earned his medical degree at the National University of Singapore. He advanced his training in Obstetrics and Gynaecology in the United Kingdom. In 2004, he obtained his subspecialty training in urogynaecology and pelvic floor reconstructive surgery at the St George's Medical School Hospital in London, under the guidance of Prof Stuart Stanton and Dr Michelle Fynes.
Dr Lee excels in managing women who suffer from disorders of the lower urinary tract and the pelvic floor. Besides urodynamic evaluation of the urogenital tract, pelvic reconstructive surgery and vaginal surgery, his other interests also include laparoscopic surgery, robot-assisted pelvic surgery, vaginal laser therapy, male and female sexual dysfunction.
Dr Lee is a member of the International Urogynaecology Association, the International Continence Society, and the International Society of Sexual Medicine. He was the past president of the Society for the Study of Andrology & Sexology, Singapore (SSASS) and continues to be an active executive committee member. Dr Lee also holds a graduate diploma in acupuncture awarded by the College of TCM Singapore and the Beijing TCM University.
Prior to setting up his private practice, Dr Lee was a consultant at the National University Hospital (NUH), where he took charge of the urogynaecological service in the Department of Obstetrics & Gynaecology between 2005 and 2010. At the NUH he was involved in the teaching of medical students and training of junior doctors and specialist trainees in areas of general obstetrics and gynaecology, and pelvic floor medicine and surgery.
He received several Star Awards for his excellent patient care during his decade of service at the NUH. His clinical interest includes Pelvic Floor Medicine & Surgery, Urogynaecology, Vaginal Surgery, Endoscopic Surgery, Robot Assisted Pelvic Surgery, and Vaginal Laser Therapy.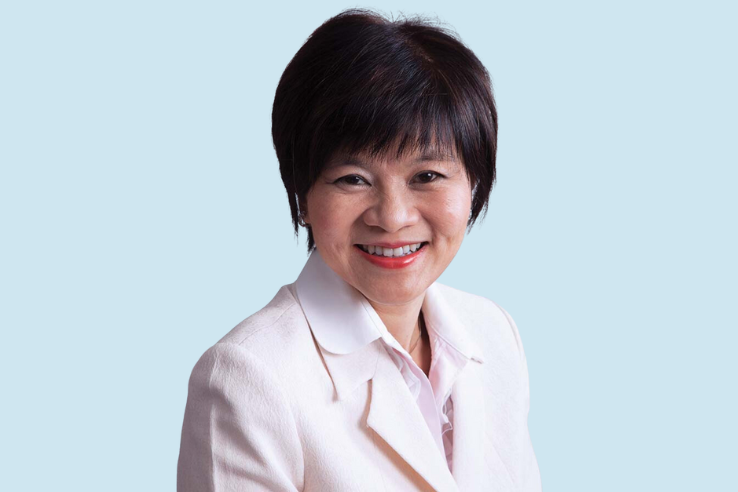 Specialty: Obstetrics & Gynaecology
Reproductive Medicine & Infertility

In Vitro Fertilisation

Minimally Invasive Surgery
Languages Spoken: English, Mandarin, Malay, Bahasa Indonesian
BIOGRAPHY
Dr Cathryn Chan graduated with a Bachelor of Medicine and Bachelor of Surgery (MBBS) from National University of Singapore. She obtained her Membership at the Royal College of Obstetricians and Gynaecologists at London.
Her clinical interest is Reproductive Medicine and Infertility, which includes managing patients with ovulatory problems, PCOS, tubal blockage, endometriosis, and male infertility. She was in the IVF Team at the Centre for Assisted Reproduction, Singapore General Hospital prior to commencing her private practice in 1995.
She is an accredited IVF clinician with Parkway Fertility Centre, Thomson Fertility Centre and Sincere IVF Center. Dr Chan was the gynaecologist in charge of the first successful pregnancy using frozen oocyte and frozen testicular sperm in the year 2000 and has a credible success rate in her fertility procedures.
She underwent three years of Advanced Sub-speciality Training and was also trained in endoscopic surgery (laparoscopy and hysteroscopy) and has undergone many courses to enhance her skills. She is also an accredited colposcopist.
She had assumed positions as Member of the Gleneagles Tissue Committee and Member of the Gleneagles Medical Advisory Board (O&G Sub-section) and the Obstetrical and Gynaecology Society of Singapore. She is also an accredited colposcopist.
Dr Chan was awarded an ASEAN Scholarship, Public Service Commission Local Merit Scholarship and Young Investigator Award Singapore General Hospital Annual Scientific Meeting.
In her private practice, Dr Chan has provided expert medical services to both local and expatriate communities, foreign patients as well to International and local insurance companies. She speaks fluent Cantonese, Mandarin, Malay and Bahasa Indonesia.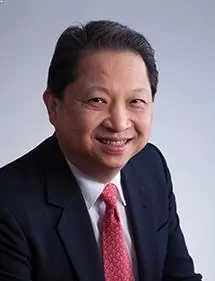 Specialty: Obstetrics & Gynaecology
Fetal Maternal Medicine

High-Risk Pregnancy

Pre-Natal Diagnosis

Obstetric Ultrasound
Languages Spoken: English, Mandarin, Mala
BIOGRAPHY
Dr Henry Cheng completed his basic medical degree in the elite University of Malaya in 1982. He finished his specialist training in Singapore and received his postgraduate degree in Obstetrics and Gynaecology from the United Kingdom and the Master of Medicine in Obstetrics and Gynaecology from the National University of Singapore in 1988. He underwent further training in Fetal Medicine with world renowned Fetal Medicine Foundation Founder, Prof Kypros Nicolaides, at the Harris Birthright Research Centre, Kings College Hospital, London in 1990. During his work with Prof Kypros Nicolaides, the research data used and analysed would eventually lay the foundation for the present OSCAR test used internationally for the screening of first trimester pregnancies for Down's syndrome. He did further research work in the University College London and the University of Nottingham and had multiple publications from his work. He obtained his Fellowship from the Royal College of Obstetrics and Gynaecologists in 2000.
Prior to starting his private practice, he was a senior consultant with the Department of Obstetrics and Gynaecology at the Singapore General Hospital and was head of the Fetal Medicine Division. He was also involved in the teaching and training of medical students, specialists in training as well as specialists. He was also actively involved in educating the public in many public forums and talks.
During his private practice, he has presented papers overseas as well as locally and chaired many scientific meetings.
Dr Henry Cheng is the former Chairman of the Obstetrics and Gynaecology group at Mount Alvernia Hospital. He has been a member of the MAB of Mount Alvernia Hospital since 2006. Presently, he is the Chairman SIG (Special Interest Group) for Obstetrics, Gynaecology and Paediatrics at Mount Elizabeth Novena Hospital.
Apart from work commitments, he also has a special interest in computer software and electronic medical equipment. He is the medical advisor for various medical software and electronic companies.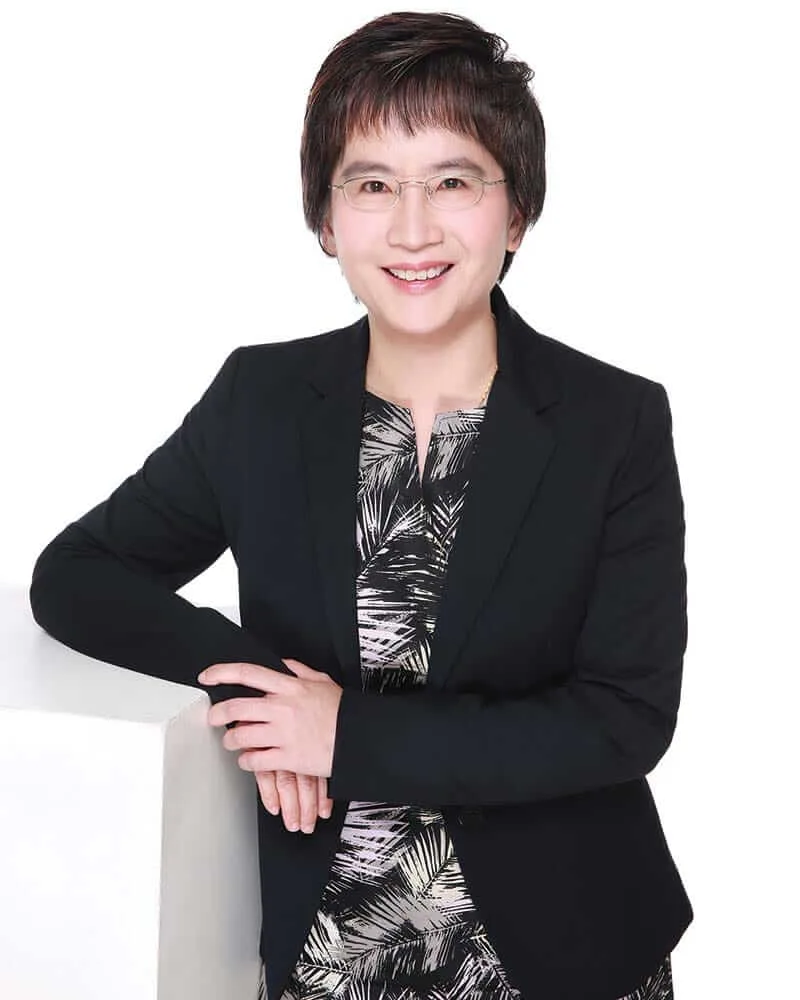 Specialty: Obstetrics & Gynaecology
Languages Spoken:
English, Mandarin
BIOGRAPHY
Dr Watt Wing Fong graduated from the National University of Singapore with a Bachelor of Medicine and Surgery in 1994. She obtained her postgraduate qualification from the Royal College of Obstetricians and Gynaecologists (UK) in 1998, and completed her advanced specialty training in Kandang Kerbau Hospital in Singapore. She won the Young Investigator Award at the Kandang Kerbau Women's and Children's Hospital Annual Scientific Meeting in 1999, and received the Specialist Accreditation with the Ministry of Health Singapore and Singapore Medical Council in 2002.
Dr Watt's area of practice includes general obstetrics and gynaecology, with a special interest in medical disorders in pregnancy and peripartum management. She was previously a clinical tutor for the National University of Singapore, and has been a trainer for the MRCOG courses. She has helped to develop protocols and guidelines and standard documentation forms for use in the labour ward. She was involved in the training of labour ward nurses, and has given several public talks and contributed to numerous media queries. Dr Watt is currently a Fellow of the Academy of Medicine of Singapore, a member of the Obstetrical and Gynaecological Society of Singapore, the Society for Colposcopy & Cervical Pathology of Singapore, and the Singapore Medical Association.
Over the years, Dr Watt has received awards for providing excellent patient care, including the Service from the Heart Award from KK Hospital and the Service Star Award from Raffles Hospital.