Now quality healthcare is even more affordable with EasyCare!!!
Enjoy great savings, choose from free screening options and receive attractive gifts!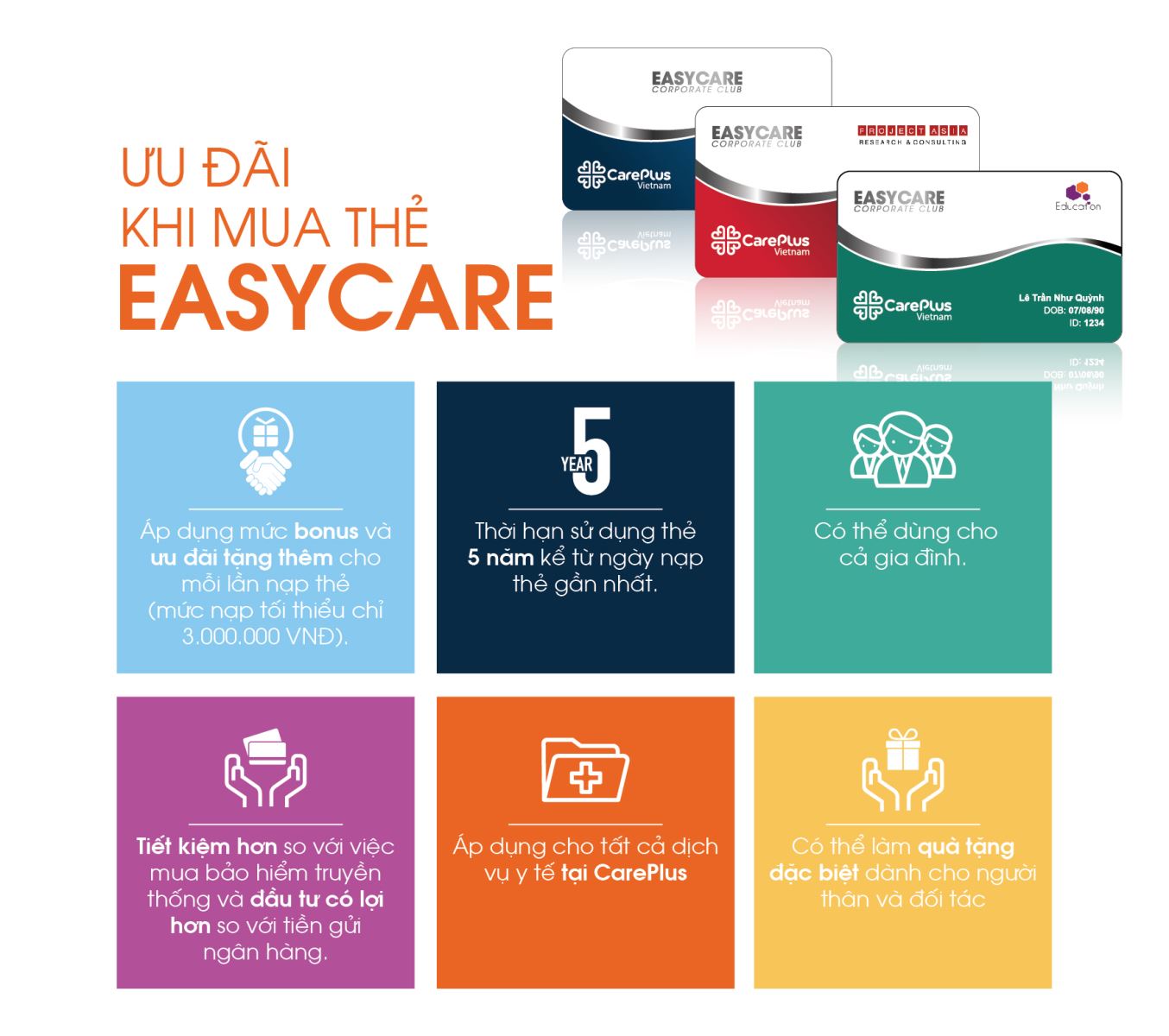 The EasyCare Prepaid Card is a unique solution designed for comfortable use and great benefits. After purchase (and each subsequent top-up) you can use your card to pay for the service. You will also receive additional bonus value and gorgeous rewards.
Purchase now an EasyCare Prepaid Card to get immediately attractive discounts on your medical bills.
Choose a card package tailored to your needs and you may select from a variety of free laboratory tests and screenings, so you can have more peace of mind about your health.
Talk to an EasyCare Card Advisor today and receive attractive gifts with each card you purchase for yourself and for the family.
A Healthy Life With Great Benefits!!!
Now a healthy life also comes with the additional benefits of the EasyCare card:
You can reduce your healthcare costs without compromising on quality and convenience!

​3%-15% bonus on the purchase

5% additional bonus on promotion packages (if you make payment in cash)

The value of your card expires only 5 years after the latest top-up!

You can top up the value of your card anytime, to continue enjoying great discounts!

You can share the value of your card with your family!
No more headaches with choosing gifts for your loved ones, now you can surprise them with an EasyCare Prepaid Card.
Call 1800-6116 to schedule a meeting or approach our reception desk in our clinic.