Singapore Medical Group (SMG) is a private specialist and primary healthcare provider with a network of more than 25 medical specialties. SMG has more than 40 clinics strategically located across Singapore's prime locations and other suburban locations with a growing network of SMG Associates clinics all across the island.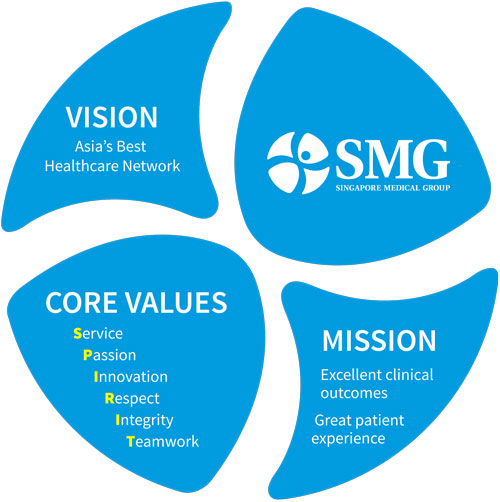 Our Medical concierge hotline service serves both Singapore and international patients, providing:
Flight arrangements, Visa extension & travel-related assistance

Evacuation, repatriation & direct admission to hospital

Interpreter services

Accommodation booking, airport pick-up & transportation
Our multinational medical concierge team provides:
Dedicated personnel for each patient

Fuss-free Access to Medical Specialists in SMG & SMGAssociates Network

Knowledgeable on:
CarePlus Vietnam, an associate of Singapore Medical Group, has developed a clinic and service concept to respond to the evolving needs and modern lifestyle of fast-developing Asian communities. Our first CarePlus Clinic opened in Vietnam in 2015 to o­er patient-centric, high quality, a­ordable outpatient healthcare services to patients in Ho Chi Minh City.