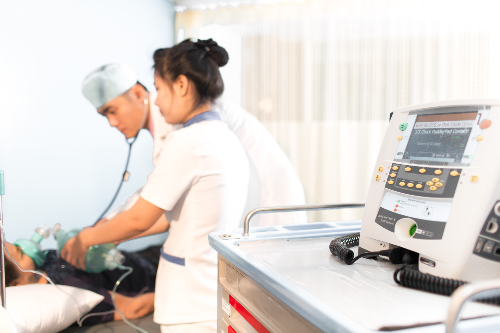 Neurological and chronic pain cannot be treated with drugs only, but attention should be paid to the patient's ability to improve the quality of life gradually and reduce pathologies. At CarePlus, our internal neurologists can:
​

Stroke prevention and treatment

Cognition impairment management: MCI, vascular dementia (post-stroke), Alzheimer

Control in various types of sleep disorder: acute/chronic insomnia, restless legs syndrome, narcolepsy, etc.

Epilepsy management: diagnosis, treatment and follow up

Headaches: tension type headache, migraine, daily chronic headache, cluster headache, etc.

Treatment of chronic pain and pain caused by neurological causes: neuropathic pain, chronic lumbal pain, ...
Co-ordination with other specialty:
ENT: management of vertigo (BPPV, Méniere syndrome, etc.); Movement disorder consultation: Parkinson disease, Parkinsonism syndromes, Dystonia, Tics; Pperipheral neuropathy: Guillaine Barre syndrome, Bell's palsy…

Neurosurgery and Orthopedics: diagnosis and treatment carpal tunnel syndrome, Guyon tunnel syndrome, sciatic neuritis, cervical or lumbar nerve root lesion…