CarePlus performs Covid-19 Antigen Rapid Test according to technical standards of the Department of Health and the HCDC, granted the right to access and update data on the Y Tế HCM app.
To keep the safe distance and comply with the HCMC Department of Health demand, customers who perform Covid-19 Rapid Test are recommended to download HCM Health app. NEGATIVE test results will be updated on the app within 60 minutes of taking sample. If it's POSITIVE, CarePlus will inform you by phone call.
HCM Health app fully update medical record include Covid tests, injections, medical declarations and automatically sync to PC COVID app.
HCM Health App Instruction
Step 1: Download app at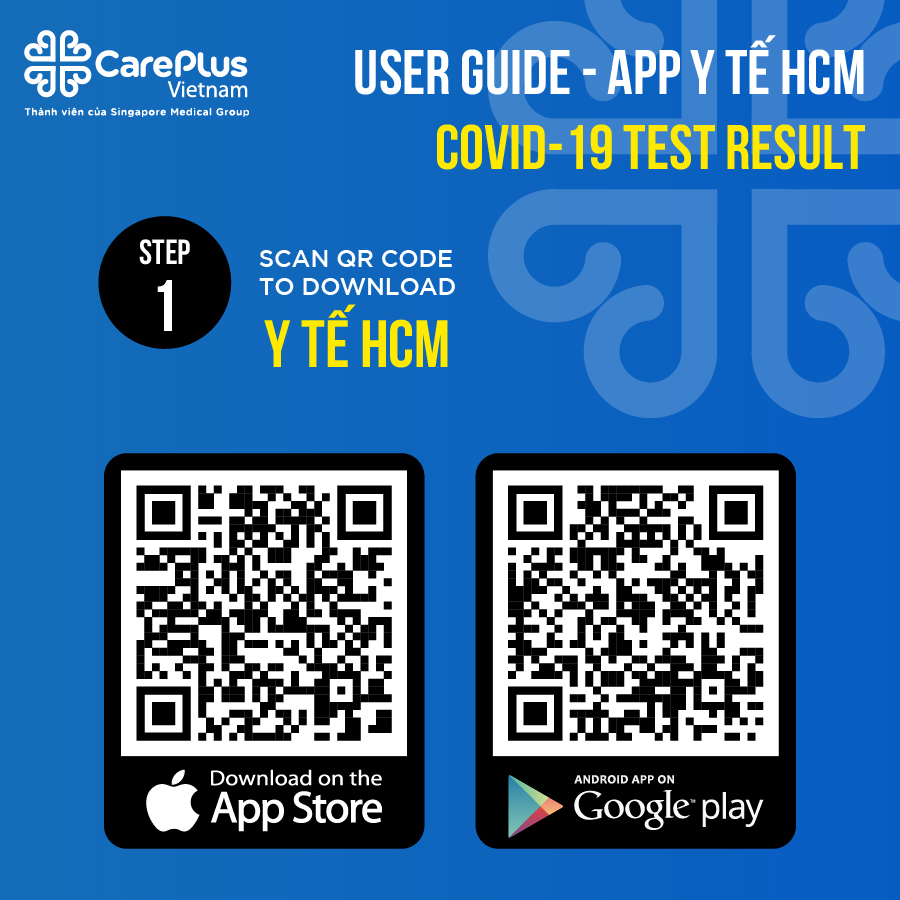 Step 2: Enter your phone number, verification code. Then, enter personal information like Full name, Date of birth, ID card, Address, etc.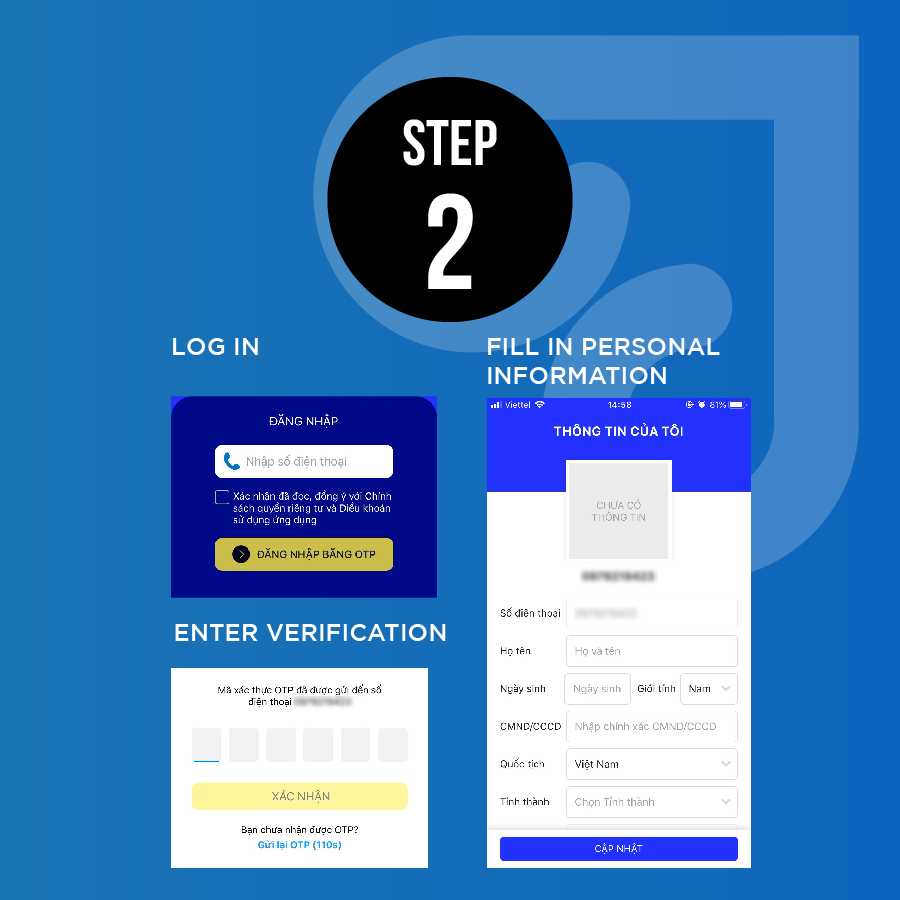 Step 3: Go to My information, select Covid 19 test results and check out your test