CAREPLUS INTERNATIONAL CLINIC SYSTEM STILL OPERATING DURING SOCIAL DISTANCE
Due to the lockdown, it's hard to reach the Clinic. Therefore, CarePlus illustrate guiding map for customers who want to visit three branches of the Clinic. We would like to ask for your understanding of this inconvenience.
Guide map to District 1 Clinic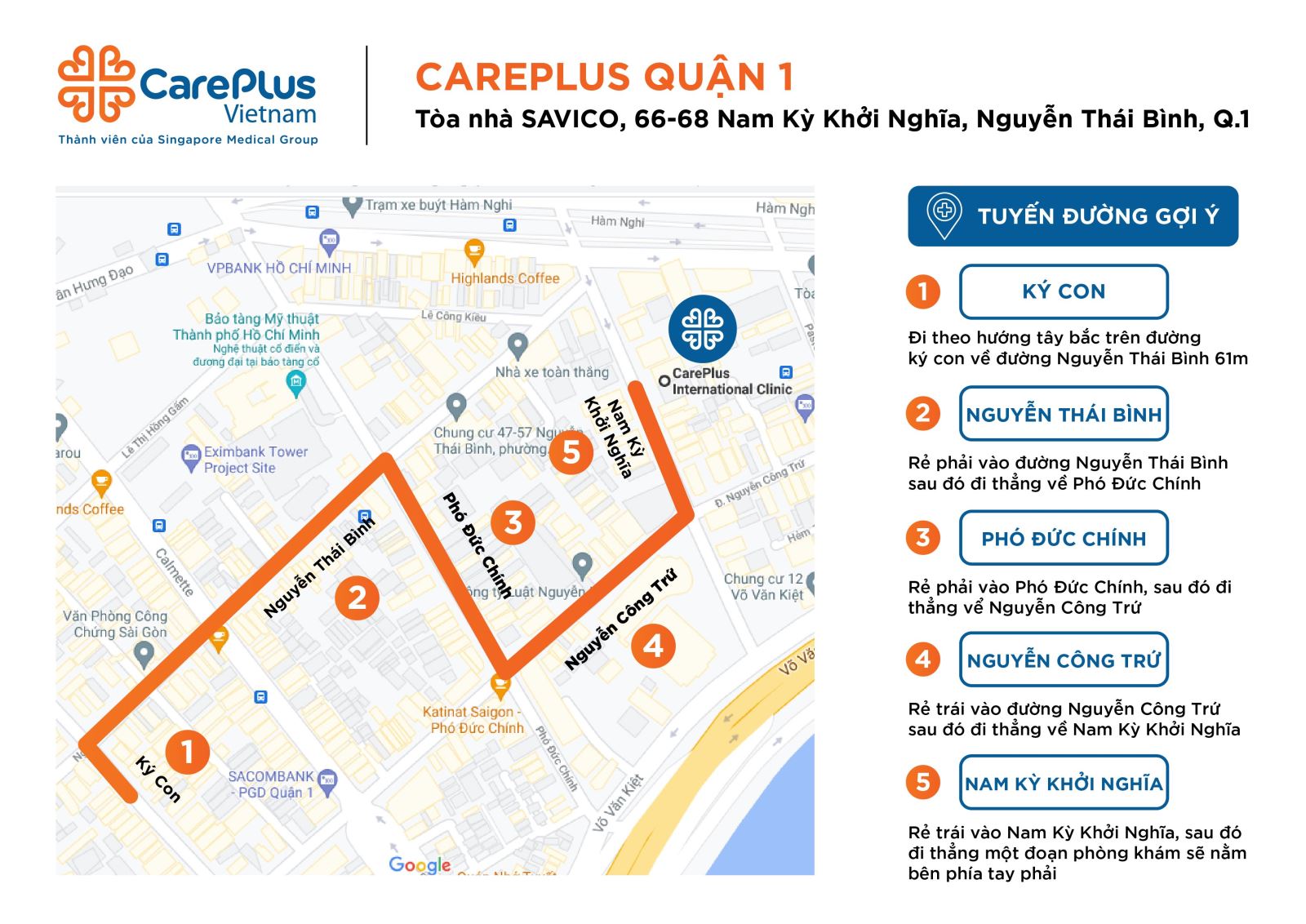 Guide map to District 7 Clinic

Guide map to Tan Binh District Clinic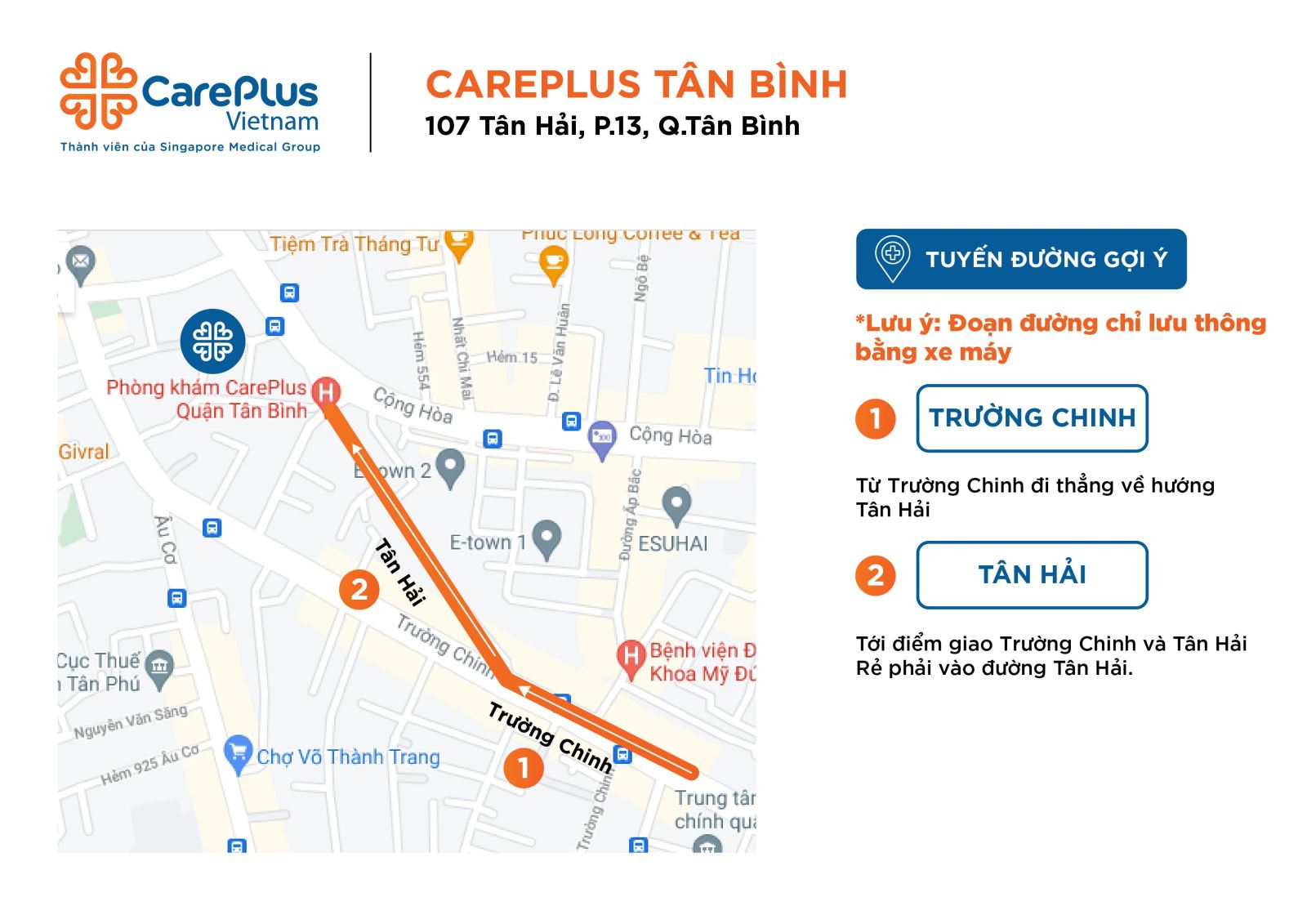 WORKING HOUR SCHEDULE IN THE SOCIAL DISTANCE PERIOD
From 8:00 to 12:00:
District 7 Clinic: All Specialist Examinations, Immunizations and Laboratory Services

District 1 and Tan Binh District Clinics: Internal Examination, Pediatric Examination, Immunization and Laboratory Services
From 8:00 to 17:00 at all 3 Clinics operating Services
Covid-Panbio COVID-19 Antigen Rapid Test

PCR SARS-COV-2 – Collect Sample for testing by Medic Hoa Hao Laboratory – 1 pax – at home

Remote consultation services for specialities and Remote consultation services for COVID-19 patients who are isolated at home
CAREPLUS GUARANTEE SAFETY PREVENTION CRITERIA, COMPLY WITH THE MEDICAL MINISTRY'S DIRECTION ON SAFETY CLINIC
Regularly disinfect and conduct rapid test for customer before entering the Clinic

The testing area is arranged separately from the examination area

All the staff are tested every 3-4 days.
Contact us via Free hotline 18006116 or inbox Fanpage CarePlus Clinic Vietnam for advice and appointment booking.