Listen to helpful sharing from Dr. LE THI KIM DUNG to help the whole family enjoy spring and avoid diseases!
1. Get ready for a healthy immune system:
Family gatherings, traveling, shopping malls, and children's play areas where germs want to "fit in." So, protect yourself: get vaccinated and remember to wash your hands often. Teach your child to wash their hands for 30 seconds (or sing a short song for about 30 seconds while washing their hands)
2. Foods on Tet holiday:
The dishes on the Tet holiday are often greasy and rich in energy, such as confectionery, jam cakes, nuts, soft drinks, Banh Chung, Banh tet, spring rolls, and soft drinks.
Children often play and eat uncontrollably, leading to overeating "empty energy" foods. Overweight children will gain more weight, while anorexia and malnourished children will lose more weight.
Therefore, parents should maintain a regular daily schedule with three main meals, healthy snacks, and drink enough water.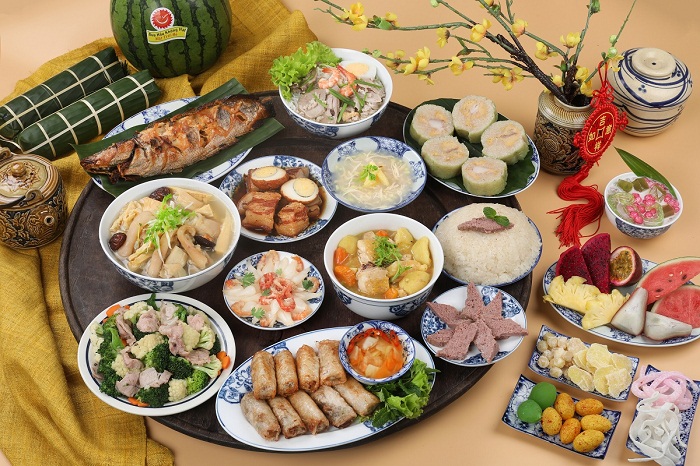 - For overweight and obese children: Parents should not leave jams and soft drinks on the table or in the refrigerator.
Should remind the baby to eat moderately to avoid excessive weight gain.

Avoid fried, greasy foods.

Remember to fill in fresh vegetables, tubers, and fruits before eating the main meal. It would be best if you ate a lot of vegetables: vegetable soup, mixed vegetables, hot pot dishes

Encourage eating less sweet fruits such as oranges, grapefruits, watermelons, pineapples, apples, etc., which are easy to digest and help children increase fiber and vitamins.
- For anorexia, underweight children:
Sweet foods and jams: need to be cleverly put into the main and side meals of the baby; do not give the baby snacks. Although the baby can't eat much, the candy jam can make the baby "full," so only give it to the baby after eating the main meal.

Replace food other than rice: Banh Chung, vermicelli to change dishes and give children a chance to taste the taste of Tet.

Bring healthy snacks when going out to prevent children from missing meals:

High-energy and good fruits for children in snacks: bananas, papaya, mango, custard apple, tangerines, pears, and fatty nuts (cashew nuts, peanuts, chestnuts, sunflowers)
- Babies have breastfed: Tet dishes are rich in protein and seasoned with spices and flavorings, which can change the milk taste. Therefore, nursing mothers should limit foods with a lot of garlic, pepper, and curry and pay attention to drinking lots of water.
3. Attention to movement:
When the holiday is long, parents are busy wishing for Tet and welcoming visitors. Children tend to sit and watch TV or the phone with many attractive programs.
Therefore, parents should pay attention to exercise for children because it will significantly affect the health of children:
Instead of "eating to your heart's content," let your child "run and jump as much as you like."

Should take children to amusement parks so that children have the opportunity to expend energy through movement games.

Going out, moderate exercise will help children quickly get hungry and want to eat; But don't go out too much because being too tired also makes children anorexic
4. Keep a consistent sleep schedule:
Children are often very excited to play and can hardly get enough rest unless they already feel "exhausted." Taking care of your baby's sleep is essential to ensure good health.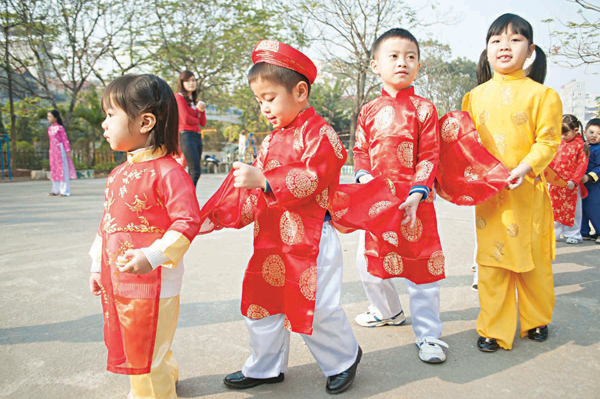 5. Injury prevention:
Children are at high risk of injury. Therefore, parents should watch the baby when he eats and plays.
Risk of choking: food, drinks, toys, and household items are small in size (such as hard candy, jelly, and nuts). Keep out of reach of children and supervise children while eating.

Risk of falls and injuries: can happen anywhere. Wear a helmet when participating in traffic. Check the children's play area has dangerous corners and edges when children fall or bump into them.

Danger of burns: Pay attention to stoves, grills, decorative electrical wires, and even gasoline vehicles need to have warning signs or pay attention not to let children approach.
In the new year, CarePlus would like to wish families, parents, and children a happy spring and a prosperous family, especially the children who are always healthy and studying well.
Dr. LE THI KIM DUNG