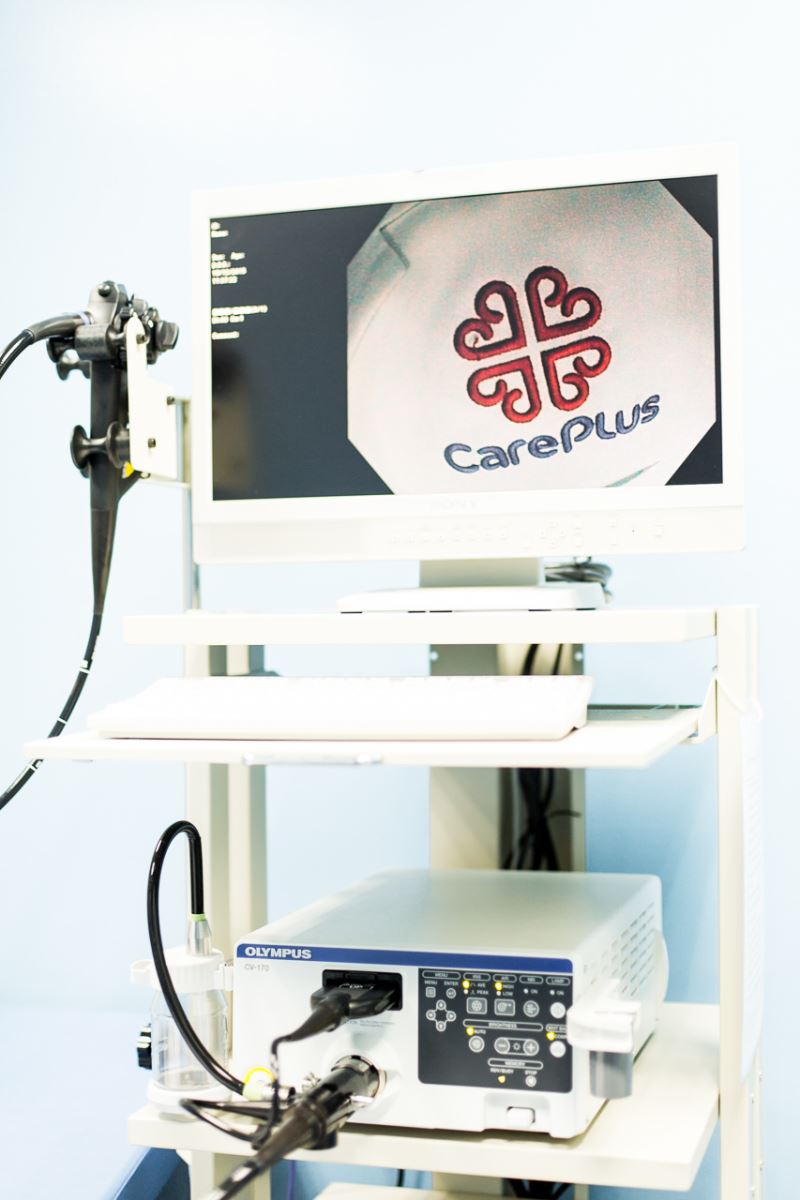 A large number of people in HCMC struggle with some type if digestive system disorder, stomach discomfort or pains. However, it is often ignored when having a busy life, or just attributed to having that extra bite from a sumptuous meal. Nevertheless, if such discomfort or pain is regular, it is a must to consult a specialist.
In our hepatology and gastroenterology department we treat many common digestive system illnesses such as:
1. Upper gastrointestinal diseases:
Gastroesophageal reflux disease: belching, heartburn, nausea

Acute hemorrhagic esophagitis (HC Mallory Weis)

Chronic swallowing (not related to tumours) (consult your doctor if you need surgery)
2. Gastroenterology, duodenum
Gastric ulcer: Epigastric pain, flatulence, dyspepsia because of stress or drugs or Helicobacter pylori
3. Small intestine, colon:
Irritable bowel syndrome

Cases of acute or chronic diarrhea and constipation

Colitis, acute infection, ulcer

Other annual diseases: hemorrhoids, anal fissure
4. Liver and bile
Management, monitoring and treatment of hepatitis

Monitor and control gallstones

Management, monitoring, treatment of cirrhosis and prevention of complications

Alcohol-related and non-alcoholic liver diseases

Support the treatment of liver cancer in a variety of ways

Other liver and pancreatic diseases such as liver tumors, fatty liver, liver fluke, chronic pancreatitis, pancreatic cancer
5. Cancer Screening for Digestive Diseases
With medical knowledge updated according to the advancement of prestigious medical associations (USA, Europe ...) and the understanding of Vietnamese people's biological features, lifestyle, culture and epidemiology, we help patients to adapt to medicines and get access to professional and scientific treatment.
At CarePlus we have high-end equipment with narrow band light screening for early cancer diagnosis and we use a new generation, modern super flexible endoscopy for painless and quick testing.
State-of-the-art endoscopy equipment, ultrasound, and laboratory system especially for H. Pylori, are always upgraded and renewed periodically to provide the best support for our Gastroenterology & Hepatology department. This helps us to provide accurate, early diagnosis and timely treatment for most common gastrointestinal and liver diseases, reducing medical costs and time in order to receive the best results.