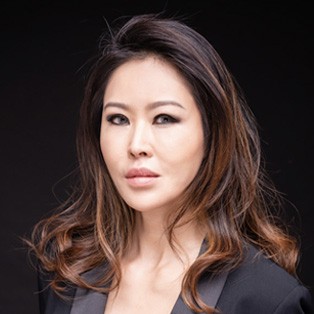 MBBS (King's College, London)

Diploma in Practical Dermatology(Cardiff University)

Member Of American Academy of Anti-aging Medicine

Member Of American Society for Laser Medicine & Surgery
BIOGRAPHY
SW1 Clinic was founded by Dr Low Chai Ling, who had also founded The Sloane Clinic in 2003. Dr Low left The Sloane Clinic in 2017 to fulfill her greater vision of creating an empowering space of wellness not constrained by boundaries. Thus, SW1 was born. Dr Low's inspiration for the clinic name "SW1" was drawn from the time she spent as a student living in the Royal Borough of Kensington & Chelsea. SW1 Clinic is the culmination of Dr Low's journey come full circle, symbolising the evolution of her aesthetic vision over the last 14 years.
It also represents a synergistic amalgamation of different forces as SW1's new 8000 sq feet aesthetic center represents one of the largest aesthetic, plastic surgery & medical spa centers in Singapore. Helmed by leading aesthetic doctors and plastic surgeons, SW1 Clinic is a trailblazer in aesthetic medicine and cosmetic surgery.
Dr Low Chai Ling's journey started when she topped the PSLE exams in Singapore as a young girl and ended with her graduating from Guy's & St Thomas's Hospital, King's College London. She was later awarded a Diploma in Dermatology from Cardiff, Wales and her vision of changing how beauty is being delivered to the people led her to her complete a preceptorship in aesthetic medicine at Beverly Hills, USA at a time when aesthetic medicine was still in its infancy in the late 90s. At a young age, Dr Low has been known to be a trailblazer and a changemaker. Her philosophy: it takes nothing to join the crowd, it takes everything to stand alone led her to start The Sloane Clinic, one of the first few aesthetic clinics in Singapore in 2003. Her philosophy is visible in every aspect of the clinics she creates as she believes in putting her patients first, and not being constrained by rules and limits. Her conceptualization of SW1 was based on beauty icons with gumption; each treatment suite is created to take after the personality and life of one beauty icon. As a result, Dr Low has also gained recognition as a key branding strategist and has been a keynote speaker in many conferences on brand-building.
Sought after for her keen aesthetic eye and medical expertise, Dr Low is also the author of In Full Bloom: Look Fabulous During and After Pregnancy, a coffee table book on beauty and wellness issues for the pregnant mother which can be found at all major bookstores worldwide. She is also the co-author of the publication entitled Textbook of Aging Skin. Dr Low is also a sought-after key opinion leader, master trainer as well as speaker on aesthetic-related medical topics in international conferences. Besides her involvement in teaching and speaking roles at medical conferences, Dr Low is also highly skilled in cosmetic formulation, and has created two cosmeceutical lines SW1 and chái, both she says based on her alter-egos. She says that when she creates a skincare line, she sees not the product but the woman using the products. SW1 Skin was created for the woman who is not afraid to break boundaries. Someone who is clothed in strength and dignity, and laughs without fear of the future. The chái girl on the other hand is a free spirit. Born to wander, she dances to the songs in her head, speaks with the rhythm of her heart and loves from the depth of her soul.
Dr Low is actively involved in several causes especially the rehabilitation and education of disadvantaged children, women and the disabled. She believes that women can be empowered to make a difference, not just in their careers or within their families but also in the society. She believes that today's women can be Change makers; that we should have the freedom, confidence and societal support to address social issues and drive change. A firm advocate of pro bono work, Dr Low is the brainchild behind GLOW UP, an initiative for empowering teenagers to take the first step to greater self-confidence.
A confidante to many, Dr Low is highly sought after by celebrities from Hong Kong, Malaysia and Indonesia. As a result, she limits her new patients intake several times a year and only sees existing clients. Dr Low believes in inspiring and educating people to integrate wellness and beauty in their lives.
Dr Low regularly pledges a portion of her personal income as well as the clinic's proceeds to help out in various social causes, she believes that no segment in our society should ever feel neglected, only then can we thrive to become a successful, compassionate society in the years to come.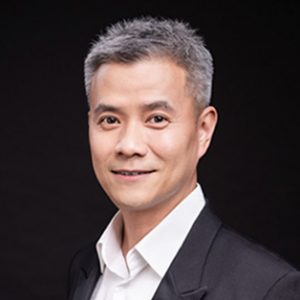 MBBS(National University Of Singapore)

Graduate Diploma in Family Practice Dermatology (Singapore)

Member Of American Academy of Anti-aging Medicine

Member Of American Society for Laser Medicine & Surgery
BIOGRAPHY
Having left his hometown of Ipoh at the age of 16 for Singapore as an Asean scholar, Dr Kenneth Lee has not looked back since. Being no stranger to hard work and discipline, Dr Kenneth Lee is perfectly suited for a life in the medical field owing to his unyielding passion for medicine and science, and connection with people from all walks of life. He is fluent in English, Malay, Cantonese and Hokkein; his rudimentary Mandarin, while the butt of many of his patients' jokes has endeared him to many Chinese clients as well. His loyal following of patients say his empathy makes him one of the best doctors around.
Dr Kenneth Lee joined his wife Dr Low to found The Sloane Clinic in 2003 at a time when aesthetic laser technology was being born worldwide. His surgical training is the reason why patients near and far seek him out for his meticulous skills. His love for science and technology, and skill in robotics led him to be one of the first in Singapore to perform and train other doctors on the use of Fraxel lasers, Thermage, PPx and other notable aesthetic innovations of his time. Even before fractional lasers were introduced to the Singapore market, Dr Lee has been known to travel to the USA to study and test drive latest laser technologies to help pave the way for their introduction to the local market in the early 2000s.
Dr Lee has a special interest in ablative lasers and fillers. Dr Lee is well-known for his impeccable skill in facial thread lift procedures which he has not only performed thousands but also trained many doctors under him. He has innovated his thread lift procedures into his signature 'K-Lift' which not only cuts downtime and discomfort but delivers results surpassing traditional thread lifts. It is this commitment to innovation that makes Dr Lee a sought after expert and trainer in fillers, threadlifts and lasers.
Dr Kenneth Lee was an avid water-polo player and swimmer, having represented his varsity and his state Perak for these sports in his youth. He admits he is a 'kampung' boy at heart, preferring nature and solitude to the bustle of the city. When time permits, he escapes to the company of marine life as a deep sea diver, or spends time in solitude snowboarding off-piste. Dr Lee believes that medicine is a birthright of mankind, not a privilege. It is this commitment to serving others that leads him to be a firm advocate for the pro bono clinic that SW1 runs.
He divides his time with his patients at the clinics as well as training doctors across the region. He believes that wellness and beauty are interconnected and strives to achieve that balance for his patients. Patients know him as a healer, a counsellor and a confidante. He is well-known for his meticulous and caring approach to each patient, and would like to be seen as a humble caregiver and a good friend to all his patients.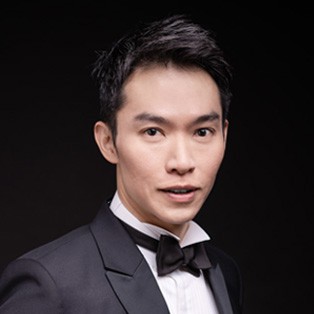 MBBS(National University Of Singapore)

Diploma in Practical Dermatology(Cardiff University)

Graduate Diploma in Family Medicine(Singapore)

Member Of American Society for Laser Medicine & Surgery
BIOGRAPHY
Dr Chua graduated from National University of Singapore with a distinction in Surgery, and was awarded the Yeoh Khuan Joo Gold Medal for top achievement in Surgery in 2002. He was also placed on the Dean's List, representing the top 10 graduating doctors of his cohort.
After obtaining his post-graduate qualification in both Family Medicine and Dermatology, he spent a number of years dealing exclusively in wellness care in a public hospital before joining The Sloane Clinic in 2008. He subsequently joins SW1 Clinic with Dr Low and Dr Lee when the clinic was founded in 2017.
Besides his academic achievements, Dr Chua stands out for his impeccable bed-side manners. His pleasant disposition never fails to put anxious patients at ease before their cosmetic procedures, making the whole experience pleasant and smooth. Never pushy, Dr Chua only recommends what the patients truly need.
Dr Chua has attained certification of competence in cosmetic lasers for pigmentation and acne, anti-wrinkle injections and filler skin enhancement procedures which are recognised by Singapore Medical Council's Aesthetic Practice Oversight Committee. His special interest is in skin firming and lifting treatment, which he does on himself occasionally to try to look 10 years younger. He frequently trains other doctors in anti-ageing and cosmetic laser procedures both locally and around the region.
Fluent in Mandarin, Dr Chua is currently the medical advisor to the Cai Clan Association. An avid runner who exercises regularly through gym sessions and football, Dr Chua strives to maintain his physical health at its peak – a status that he believes everyone, regardless of age, can achieve.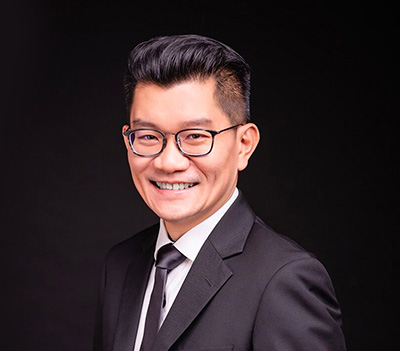 MBBS(National University Of Singapore)

Masters In Medicine (Surgery)

Member of Royal College of Surgeons Edinburgh

Fellow of Academy of Medicine, Singapore (Plastic Surgery)
BIOGRAPHY
Son to a cardiothoracic surgeon, Dr Tan has always been spurred by his father to be a surgeon. Dr Tan graduated from the National University of Singapore (NUS) in 1996. He then became a member of the Royal College of Surgeons of Edinburgh and was later awarded his Master of Medicine in Surgery from NUS.
Dr Tan then began his Plastic Surgery Specialist Training programme at the Singapore General Hospital (SGH). Towards the end of his training at the department, he received a Health Manpower Development Plan (HMDP) scholarship to train at the world-renowned Chang Gung Memorial Hospital in Taipei, Taiwan. During his yearlong pupilage there, Dr Tan refined his skills in cleft, jaw and aesthetic surgery. He also honed his passion in ear reconstruction for congenital ear defects, which has been viewed by many to be more of a form of artistry than surgery.
Of both Taiwanese and Japanese descent, Dr Tan's Japanese roots also led him under the tutelage of the illustrious Dr Satoru Nagata at Nagata Microtia and Reconstructive Plastic Surgery Hospital in Japan, where Dr Tan perfected his technique in ear reconstruction surgery. Upon his return to Singapore, Dr Tan joined the Department of Plastic, Reconstructive and Aesthetic Surgery at KK Women's and Children's Hospital and started building up his practice in aesthetic and reconstructive plastic surgery.
Today, Dr Tan is the Consultant Plastic Surgeon at SW1 Clinic Plastic Surgery Centre. He remains a Visiting Consultant to the Plastic Surgery Departments at both KK and SGH, providing pro bono ear reconstructive surgery for needy patients. He continues to serve as one of the only two surgeons in Singapore providing ear reconstruction surgical care.
Dr Tan is part of Operation Smile, a charitable organization that organizes medical missions to third world countries to help children suffering from cleft lip and palate deformities. It is Dr Tan's meticulous nature as well as his liking and respect for everything aesthetically pleasing that led him into the field of Plastic Surgery. His hobby reflects his nature: he loves to assemble plastic models during his free time, which led to his current toy museum of over 300 hand-assembled model (Diecast) cars, Japanese (Gundam) robots and Star Wars collection.
Specialty: Plastic Surgery
MBBS (Barts and the Royal London, University of London)

Masters In Medicine (Surgery)

Member of the Royal College of Surgeons of England

Fellow of Academy of Medicine, Singapore (Plastic Surgery)
BIOGRAPHY
As a female plastic surgeon, Dr Chia is sensitive to the anxiety and emotions patients face with plastic surgery. Her genuine and compassionate nature, and meticulous approach to surgery, has earned her many loyal patients.
Excelling in her medical school in London with an extended list of distinctions and prizes, Dr Chia always strive for the best in all that she does. She amassed more awards under her belt during her surgical career in the UK and Singapore, for her research in fat transfer, scar treatment and ear molding. Her accolades for Best Medical Officer, Best Registrar and "Service from the Heart", reflect Dr Chia's clinical excellence and dedication to her patients. She has published widely in scientific journals and book chapters, and is featured regularly in magazines and newspapers for her work in plastic surgery.
Growing up in a jeweller family, Dr Chia has honed precise skills and a keen eye for aesthetics from a young age, both important traits in a plastic surgeon. After completing Basic Surgical Training in London and Cambridge (UK), she return to Singapore for Advanced Specialty Training, where she attained Specialist Accreditation in Plastic Surgery. During her tenure as Consultant Plastic Surgeon in KK Hospital, she was also recipient of the Singapore Health Services 10-Year Long Service Award. Her overseas training included prestigious fellowship awards in Seoul, Korea (JW Lee Centre for Global Medicine Fellowship Award in Plastic Surgery) and in the UK (AO Craniomaxillofacial Fellowship Award).
Dr Chia has special interests in cosmetic surgery, breast reconstruction, paediatric plastic surgery and non-surgical ear molding. She authored articles and delivered award-winning presentations on Earwell, and is one of the top users of the device in Singapore.
As a plastic surgeon with Smile Asia, she joins this global alliance of charities to treat facial deformities through surgical missions and education. Dr Chia also co-founded Breast Reconstruction Awareness Singapore (BRAS), a non-profit society established from her passion to support breast cancer survivors on their reconstructive journey and to raise public awareness in breast reconstruction.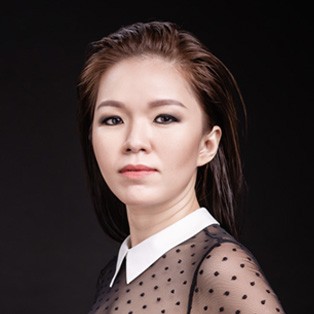 Specialty: Plastic Surgery
BIOGRAPHY
Dr Michelle Lim obtained her medical degree at the University of Queensland in Australia in 2009. She completed her Ophthalmology apprenticeship at the Royal Victorian Eye and Ear Hospital in Melbourne where she also undertook her postgraduate clinical research fellowship in retinal vascular disease. Dr Lim was awarded the prestigious National Health and Medical Research Council (NHMRC) scholarship by the Australian Commonwealth Government.
Dr Lim trained intensively as an eye surgeon at the Singapore National Eye Centre, with special interest in microsurgery and general ophthalmic procedures including cataract, refractive, glaucoma, cornea, retina, neuro-ophthalmology and oculoplastics.
With her specialized background in Ophthalmology, Dr Lim brings an attention to detail and key surgical finesse over and above her keen eye for aesthetics to the cosmetic procedures she undertakes. She is especially accomplished in aesthetic procedures around the eye area, from rejuvenative lasers to anti-wrinkle injections to peri-orbital fillers. Her sense of aesthetics also extends to other parts of the face and body as she has a keen eye for detail and an appreciation for the artistry of facial aesthetics.
Outside of work, she enjoys cardiovascular sports, preferring quiet runs to unwind. She is also a culinary lover and baker, cooking and baking for family and close friends. She is also a devoted mother of two and spends quality time with her family whenever she can.